We understand that your dog is a big part of your family and would love to join you on your Burnbake break. And with dog friendly Knoll Beach close by, miles of fabulous walks and local pubs who welcome your pooch pals, naturally they will not want to be left at home.
We have three lodges allocated for dog owners. We charge £60.00 per dog per stay (max two well behaved dogs). Two lodges are two bedroom and sleep four. Click to view lodge layout. Plus one three bedroom lodge sleeping six.
Please call 01929 480570 or email info@burnbake.com to check availability of our two dog friendly lodges.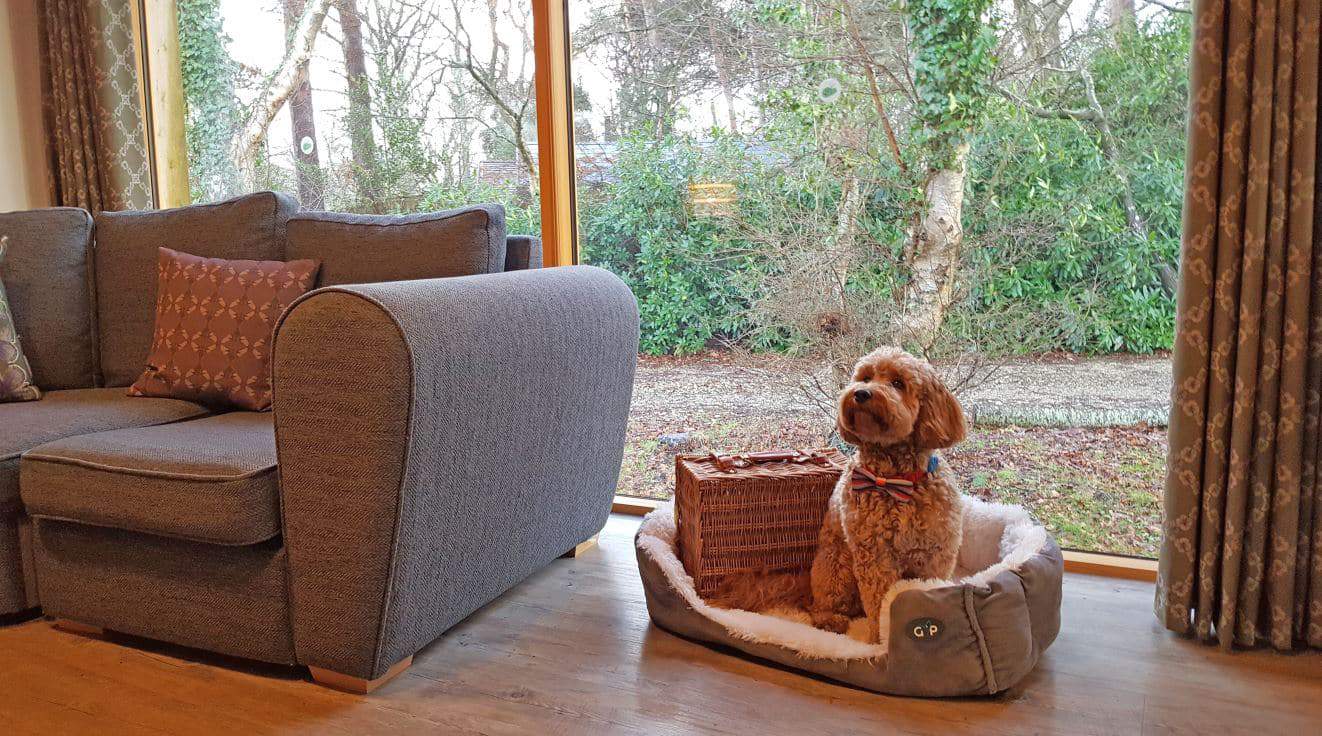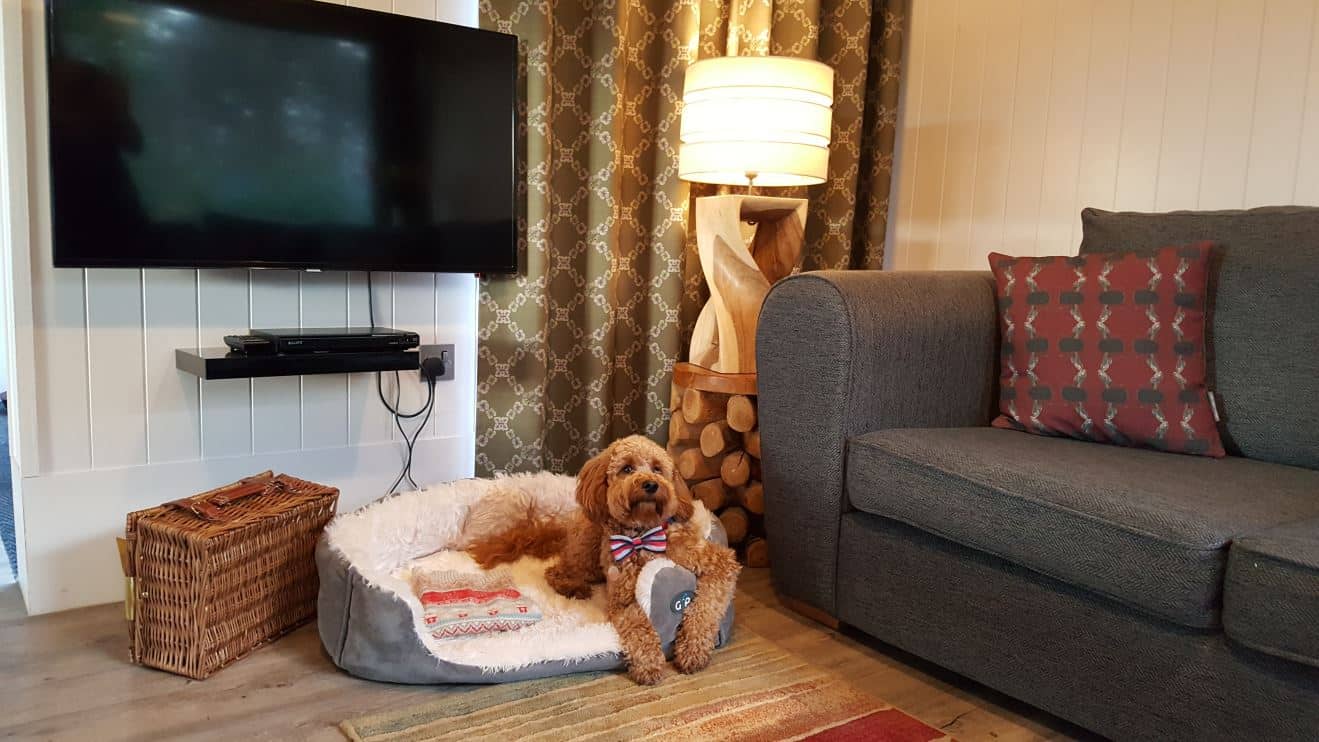 And now, a few t&cs for you and your dog to agree to before booking …
In your lodge:
Dogs must not be left alone or unsupervised in the lodge at any time.
No more than two dogs may stay in any one lodge.
Sorry, no puppies under six months.
Please do not allow dogs on furniture or beds. Any damage will be charged for.
Please display our 'Dog is present' sign outside your lodge so staff and guests know there is a dog staying in your lodge.
Please note that not all Burnbake lodges are dog friendly and understand that guests in other lodges may not be comfortable around your dog.
At Burnbake

Dogs must be kept under control, on a lead at all times.
Please quickly deposit all pooh bags in the clearly marked bins.
If your dog is considered to be to be causing a nuisance to other guests, staff or wildlife or left unattended to roam the site, we may ask you to remove your pet from Burnbake (without refund) or in extreme cases we may have it removed off-location at your expense.
Walks in the Burnbake forest:
For your dog's safety, Burnbake request:
All dogs must be micro-chipped (as required by law)
Dogs have had current annual vaccination for distemper, canine hepatitis, leptospirosis, parvo virus and be free from canine illnesses and fleas.
Regularly check for ticks and that may naturally occur in any grassy environment.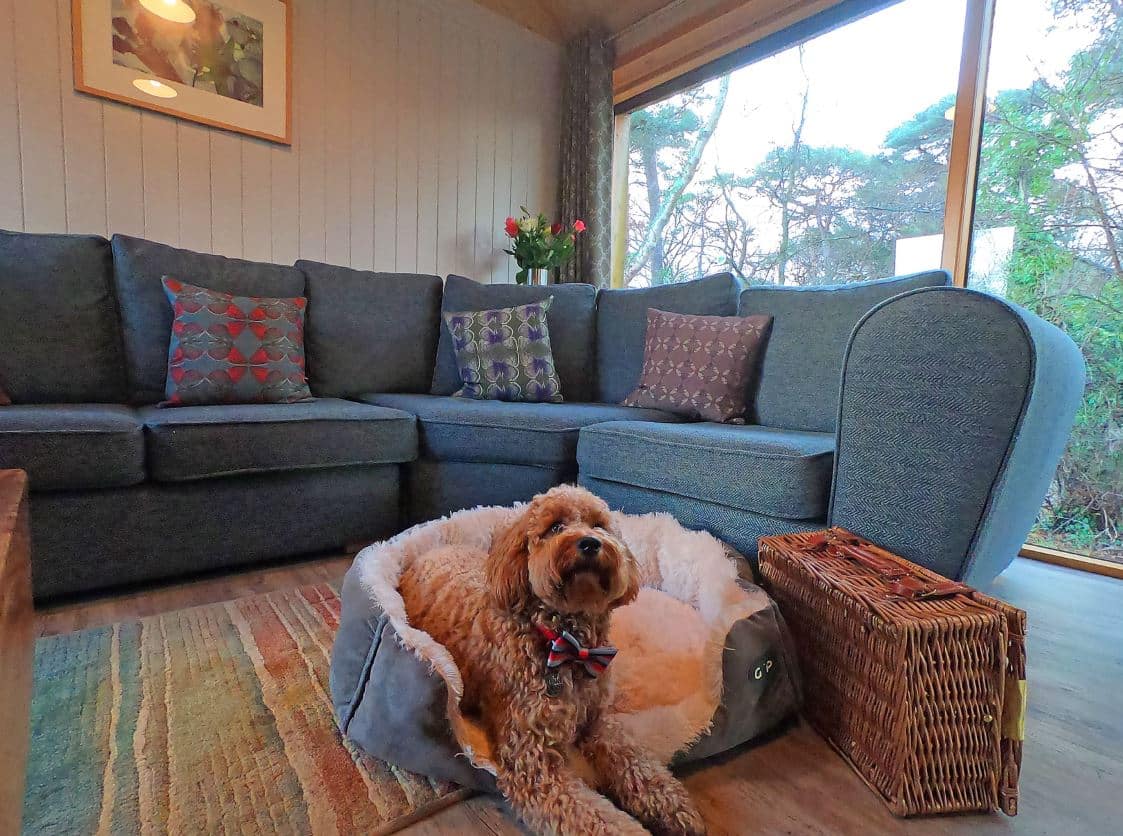 Please call 01929 480570 or email info@burnbake.com to check availability of our allocated dog friendly lodges.