Dorset Tourism Awards 2022-2023 Self-Catering Accommodation of the Year winner
We were thrilled to be recognised by the Dorset Tourism Awards and take Gold in the Self-Catering Accommodation category in January 2023.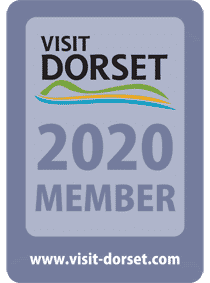 Visit Dorset Members
Burnbake Forest Lodges and Campsite are proud members of VisitDorset.com – the official destination management organisation for Dorset. Promoting Dorset as a world class destination to attract visitors and support the local tourism industry through marketing, PR and strategic partnerships. Funded by Dorset Council and supported by over 500 business members. #visitdorset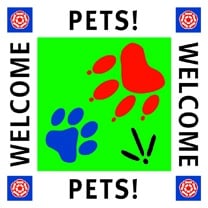 VistEngland Pets Welcome Accreditation
Awarded to properties offering pet owners confidence that they are booking quality accommodation that meets their particular needs. See all about our allocated dog-friendly lodges here.

2019 Gold Self Catering Accommodation Award
The independent BHStar Awards award celebrate excellence in Hospitality, Tourism & Retail in the BH Postcode area. For Self-catering accommodation and serviced apartments that are of an excellent standard and offer exceptional customer service.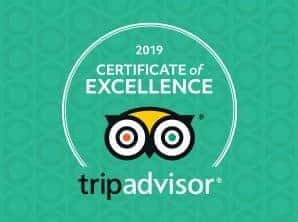 2017, 2018 and 2019 Certificate of Excellence
The Trip Advisor Certificate of Excellence honours hospitality businesses that deliver consistently great service. This designation is given to establishments that have consistently achieved great traveller reviews on TripAdvisor over the past year. Establishments earning the Certificate of Excellence are located all over the world and have continually delivered superior customer experience.
View our reviews on TripAdvisor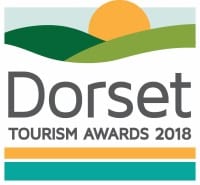 Dorset Tourism Awards 2018
The Dorset Tourism Awards, now in their sxth year, have seen annual increase in entries, with the aim of raising the profile of Dorset as a holiday destination and recognising and rewarding outstanding achievements by Dorset businesses like Burnbake. With over 125 entries and 72 selected finalists, Burnbake went through a multi-stage judging process involving tourism professionals, a mystery judge visit and an independent judging panel.
View our awards page here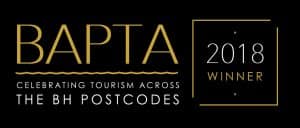 2018 BAPTAs Self Catering Accommodation Award
This category is new for the Bournemouth and Poole Tourism Awards and celebrates accommodation that provides a welcoming stay for visitors to the area, offering unique accommodation that is self-catered and provides an excellent place to stay when you visit Dorset.
View our awards page here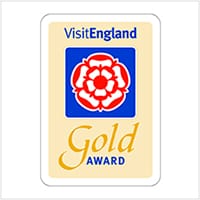 Visit England Gold Award
Burnbake Forest Lodges earned a Gold Award for their exceptional quality, comfort and cleanliness in 2016.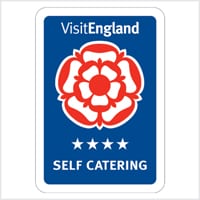 Visit England 4-Star Self Catering Award
Burnbake Forest Lodges all achieve a Four -Star Self Catering Accommodation grading, with the addition of Gold Awards, after this year's assessment visit.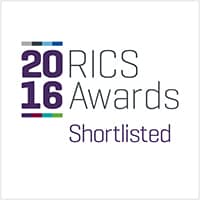 RICS Award top 6 Finalist
Our £3.9m investment was rewarded in 2017 when the Royal Institution of Chartered Surveyors ranked our architect designed luxury Lodges in their south west top six for projects making an outstanding contribution to tourism and leisure facilities.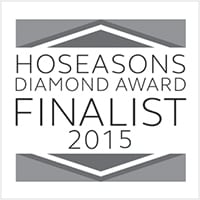 Hoseasons Diamond Award Winner
We are also honoured to have been the Hoseasons 2015 Diamond Award Winners and 2016 Runner Up for exceptional quality and outstanding customer service.

What people say

"We've been coming to Burnbake for over 20 years for the laid-back atmosphere, beautiful setting and proximity to Studland beaches."
Happy lodger, RJM
"We had the most fantastic family holiday - the lodge was amazing! We used to camp there as children, so it was great to return and reminisce."
Happy lodger, Kayleigh
"Would recommend to anyone, especially with families, who like to stay close to beautiful beaches and plenty of attractions."
Happy camper, Helen