Just a stone's throw from Burnbake Forest Lodges and Campsite, nestled inside Poole Harbour, and one of the most iconic locations in the Purbeck region, Brownsea Island is simply magical at this time of year. Here's our top three favourite things to go on an autumn Brownsea adventure…
Go 'nuts' for red squirrels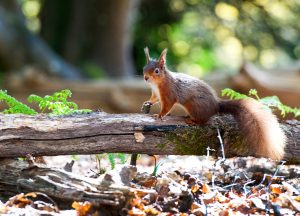 Brownsea Island is home to one of the largest strongholds of red squirrels in the South of England. With the National Trust offering free guided red squirrel tours twice a day during October (and an Autumn Saver promotion on half price boat tickets from Sandbanks for between 16th-20th), it's the perfect time to catch them gathering nuts, climbing trees, and generally being mischievous and entertaining to watch at their most industrious time of year.
Fabulous fungi foray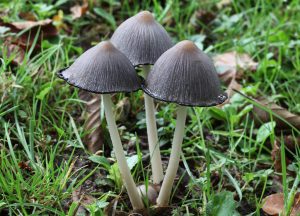 Join Dorset's expert Fungus Group on Saturday 14th October for an entertaining romp across the Island. Forage for the fabulous fungi that grows on Brownsea – from the Fly Agaric to the Destroying Angel – and end the foray with a hot beverage whilst sampling your delicious finds. Find out more here.
Hide and 'Sika' deer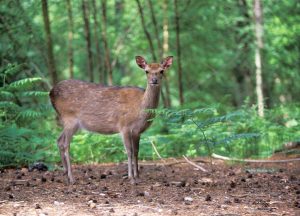 Pack your binoculars and get ready to walk through conifer-lined woodlands, across the pretty heathland, around the undergrowth, and by the lagoon to spot the abundant wildlife who call Brownsea home – including the stunning Sika deer and thousands of wading birds who flock to the lagoon during autumn. From avocets and godwits to redshanks and wildfowl, there's plenty to see!
Book your adventure!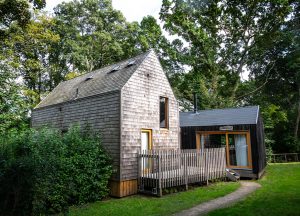 Whatever you choose to do, it's certain to be memorable when it comes to Brownsea – no wonder Enid Blyton was inspired to write about it in her novels. Book your forest lodge today and start planning your next wild adventure on the Jurassic Coast. And remember…tread lightly and capture every moment!
A little note…
Brownsea Island closes for the season on the 29th October, so be quick!