Stunning autumn staycations
British getaways in autumn are a feast for your eyes – nature does not disappoint, and the forests put on a glorious display. The trees are dressed in their finest golden outfits, and you are invited to a front row seat of the autumnal performance. Nothing showcases the beauty of the British landscape better than the autumn season – it's spectacular!
Beyond the beauty of falling leaves, there are many reasons to love Dorset in autumn, so we wanted to share with you a few of our favourites that we've been charmed by over the years.
Crisp clear days turn into magical nights…
Dorset is already known for being one of the best areas in the UK for stargazing due to our lower levels of light pollution, but the night sky really comes to life in the crisp and clear skies of autumnal nights, when we're treated to an impressive light show, courtesy of a canopy of stars. One of our best spots for gazing is Durlston Country Park, with its in-house Astronomy Centre and stargazing events. For those days when the weather does not play fairly, enjoy the atmospheric mists and captivating cloud displays instead!
Far from the madding crowd…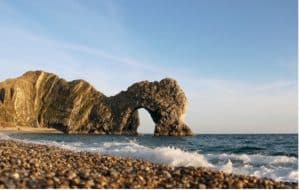 An off-season staycation means fewer crowds, space to sprawl and freedom to enjoy tourist locations that become 'hot spots' in the heat of the summer – plus you can often make a saving with off-season prices across the board. Durdle Door and Studland are wonderful in autumn.
The campfire circle comes to life…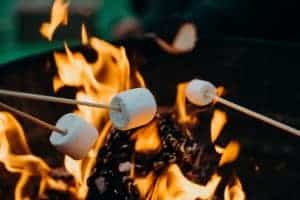 Crackling fires, warm and snuggly knitwear, toasted marshmallows, and sharing stories with a comforting cup of campfire cocoa is what fairy tales are made of. When the leaves begin to fall, you get to revel in the magic of the campfire circle – once you enter, enchantment awaits.
Not too hot; not too cold…
The perfect weather for getting active comes at this time of year. Whether it's a brisk stroll, a challenging coastal walking route or an action-packed day of outdoor activities, there's plenty of activities that are still available in the cooler months. Make the most of nature's playground and check out our Fun & Adventure recommendations.
Autumn ales and pub grub…
The golden glows of a proper pint of ale are made for autumn. The Isle of Purbeck is littered with charming pubs and taverns – often with an historic tale or two to tell – and nestled in superb scenery. Indulge in a ploughman's or a warming soup with a doorstop chunk of bread to fuel your outdoor adventures.
Take flight!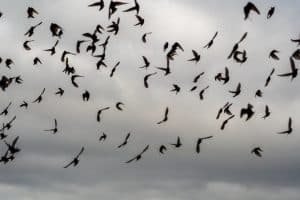 A number of birds are migrating at this time of year for warmer climes – they don't have to worry about green, amber and red lists! Their exodus can be quite captivating and is definitely a feature of autumn that we cherish the most. Find out a great viewing spot here.
Finally, frolicking in the foliage…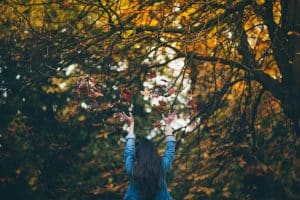 Ok, so we said there's more to autumn than falling leaves, but we couldn't overlook the good old-fashioned fun that can be had frolicking in foliage – by small and big children alike! The magical Burnbake woodland is the perfect place to pounce into a huge pile of leaves or carelessly kick a few into the air whilst on a relaxing stroll with the family. Oh, and conkers… need we say more? Pure joy!
Book your autumn staycation in our luxury forest lodges by clicking here.