Nestled in the heart of Dorset's Area of Outstanding Natural Beauty, Burnbake is perfectly placed for a spot of stargazing. The darker months' earlier sunsets mean that the stars are twinkling brightly, making for sensational stargazing opportunities.
If you're looking to nestle down and gaze up on your next staycation, here are some reasons why Burnbake might be just the place for you.
Dorset's Dark Skies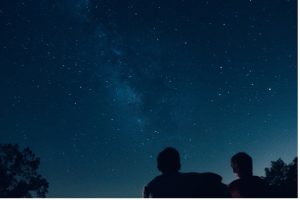 Did you know that Dorset is one of the very few counties in the country that is not home to the bright lights and bustle of a city? This means that Dorset's skies are the perfect place to see the twinkling of stars, with so little light pollution to dim their shine.
Burnbake's countryside location, away from the lights of Dorset's towns means that we can turn off the lights and enjoy nature's beautiful display across the sky.
Top tip: Check the lunar calendar when you book your stay, as stars are best seen when the moon is at its least visible.
A touch of luxury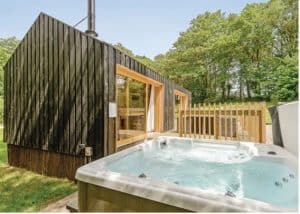 There's something calming about gazing at hypnotic constellations, so why not add an extra touch of magic and admire the sky from the luxury of your bubbling hot tub? Each Burnbake forest lodge has a large, private hot tub on the balcony, perfect for cold nights waiting for shooting stars.
Top tip: Add some extra bubbles to your bubbles with a glass of our favourite fizz from English Oak Vineyard. Order a Celebration Pack ahead of your stay to have your bubbly waiting for you when you arrive.
Fun for all the family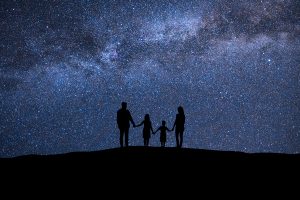 Our getaways are made to be enjoyed by the whole family, just like stargazing! From the youngest exclaiming in wonder at shooting stars to the eldest teaching about the constellations, there is something about both Burnbake and stargazing for everyone.
Staying in one of our dog-friendly lodges with your canine companion? Why not let them join in the inter-stellar fun too? They will love going for a midnight stroll around Burnbake with you – all sporting your cosiest winter coats of course. Pop into Reception when you arrive to grab one of our handy maps of the site, which show you the walking routes to take. Remember a torch, doggy bags and a nice flask of hot cocoa!
Top tip: Why not try downloading one of the fabulous apps which map the night's sky, so you can identify the stars and constellations?
Wrap up and cosy down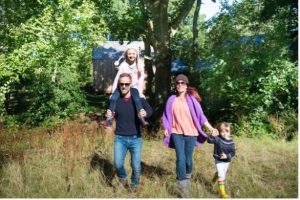 Observing the constellations from the balcony of your Burnbake lodge makes a fabulous family activity, especially with younger explorers, who are safe to roam within the gated balcony area without fear of them wandering off into the dark. Wrap up warm and head out to the patio furniture with a midnight feast to spot the shooting stars.
Top tip: Turn out all the lights in your lodge to allow your eyes to adjust to the darkness – you will be able to see the stars sparkling far more brightly.
What's up there?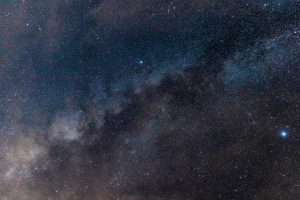 The autumn and winter months are the best time for stargazing in England. Meteor showers are in abundance, with Leonids in November, Geminids in December and Quadrantids in January delighting stargazers with nature's firework display. Orion, Sirius, the Big Dipper, Taurus and Gemini should all be visible during the winter, as well as Venus and Mars, which appear as the brightest spots in the sky.
You will also be able to look out for the International Space Station, which passes over the Purbeck region frequently in October and November. The NASA website will tell you when the ISS is passing overhead and your little ones can wave to the astronauts as they pass us by!
If the thought of stargazing at Burnbake makes your eyes twinkle, visit our website to book your winter getaway in our forest lodges.
Be sure to keep your binoculars fixed on Visit Dorset's website too for further details about the wonders of Dorset's skies.