Can the Burnbake famous five cope when sent into the wild to fend for themselves?
Filmed at Burnbake Forest Lodges and Campsite, singer Cheryl Baker, actor and king of the jungle Joe Swash, former EastEnder Michelle Collins and comedians Bobby Davro and Stephen Bailey wave goodbye to their comfy beds and flatscreen TVs for three weeks and embrace the great outdoors and a life under canvas for this new five-part series.
Cheryl declares that she loves a challenge, which is just as well as she soon finds herself dealing with Bobby's extreme spider phobia and his inability to stay in a kayak!
Expect lots of laughter, pole-grappling and gorgeous scenery along the way as the five celebrities get back to nature touring round Dorset and the Isle of Wight.
Filming at Burnbake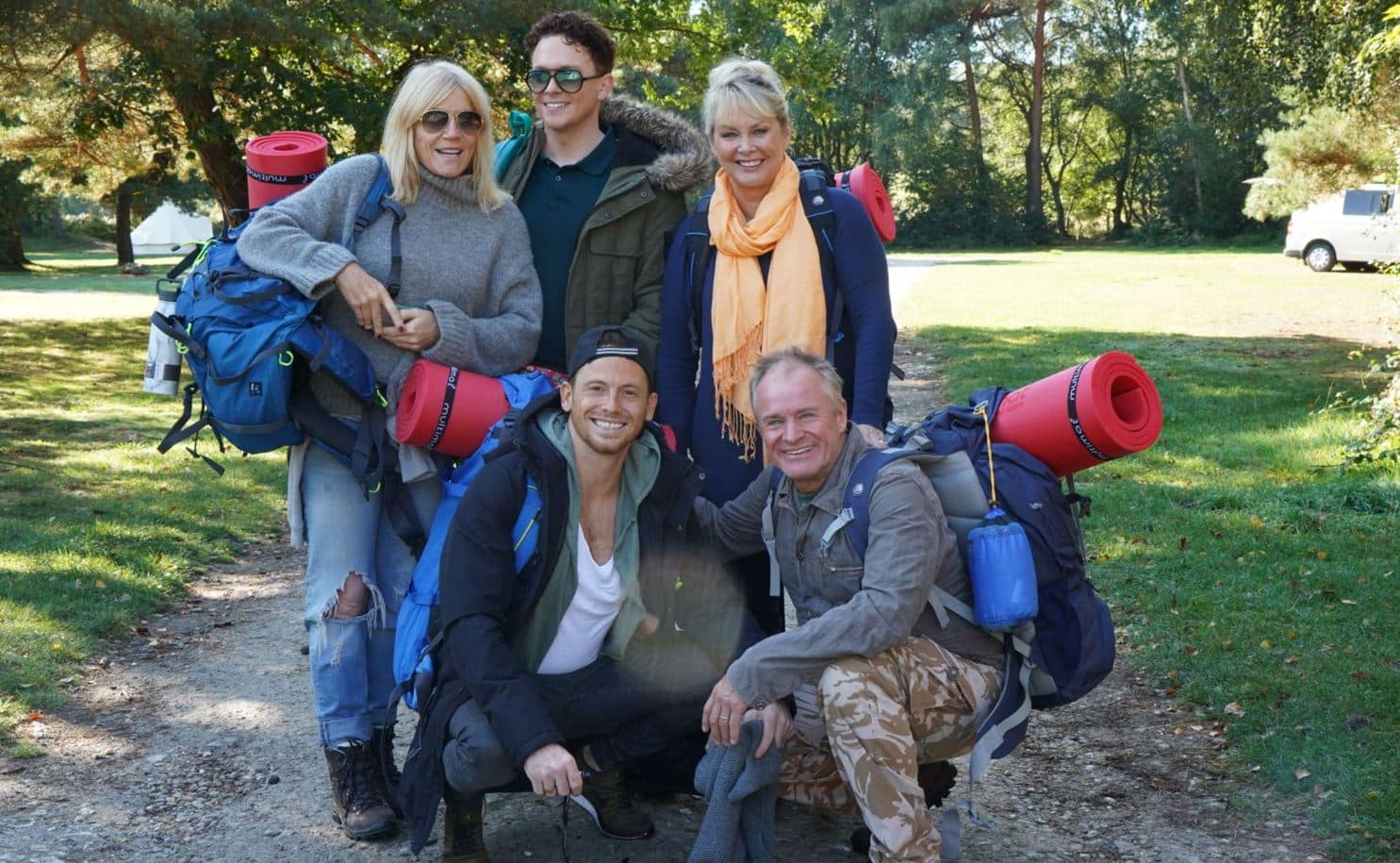 Starts Friday 4 January at 8pm – Episode 1
Soap stars Michelle Collins and Joe Swash meet comedians Bobby Davro and Stephen Bailey for breakfast in a hotel overlooking Poole Harbour in Dorset, laden with backpacks and ready for a camping adventure. A
mystery fifth celeb is due to join them, but the gang decide to head off in search of their first campsite, marked only with an X on a map.
After getting lost on the Isle of Purbeck, the four meet up with a bushcraft instructor who shows them how to make shelters from sticks and bracken, and make fire by rubbing sticks together. After the celebrity campers fail to make either one, they spend their first night under canvas in some nearby wigwams.
The morning brings fresh challenges. It's Bobby's 60th birthday and the gang want to make him breakfast, but are foiled by the lack of an electric kettle or room service. After a day spent getting wet and muddy at a water park, they treat Bobby to a birthday dinner (and a hot shower) at a luxury lodge, where the fifth celebrity finally joins up—presenter and Bucks Fizz singer Cheryl Baker.
Now the team is complete, they set off the next morning in earnest (and in two matching cars) to finally set up camp on their own. All they need to do is figure out how to put the tents up and sort out the toilet situation. With germophobes, arachnophobes and very few practical skills present, what could go wrong?