Brownsea Island daily guided squirrel walks
Brownsea Island is the perfect place to catch sight of one of the now less common native red squirrels as they bustle about their business on the scavenge for nuts and seeds that fall in abundance at this time of year.
Brownsea Island is the largest island in Poole Harbour and one of the last safe havens for red squirrels in the south of the UK, boasting a significant population for its size.
The opportunity to catch sight of one of these elusive creatures increases as they search for the harvest of nuts and seeds that fall from the trees. Unlike other mammals that 'larder hoard' a supply of food for the winter, the squirrels 'scatter hoard' their finds. This means that they bury their treasures in lots of different places. This is done in the hope that they will be able to rediscover at least some of them during the harsher months. Most of the nuts that they will have hidden will remain hidden or be discovered by other squirrels, or other species, as the squirrels forget where they have buried their important supplies.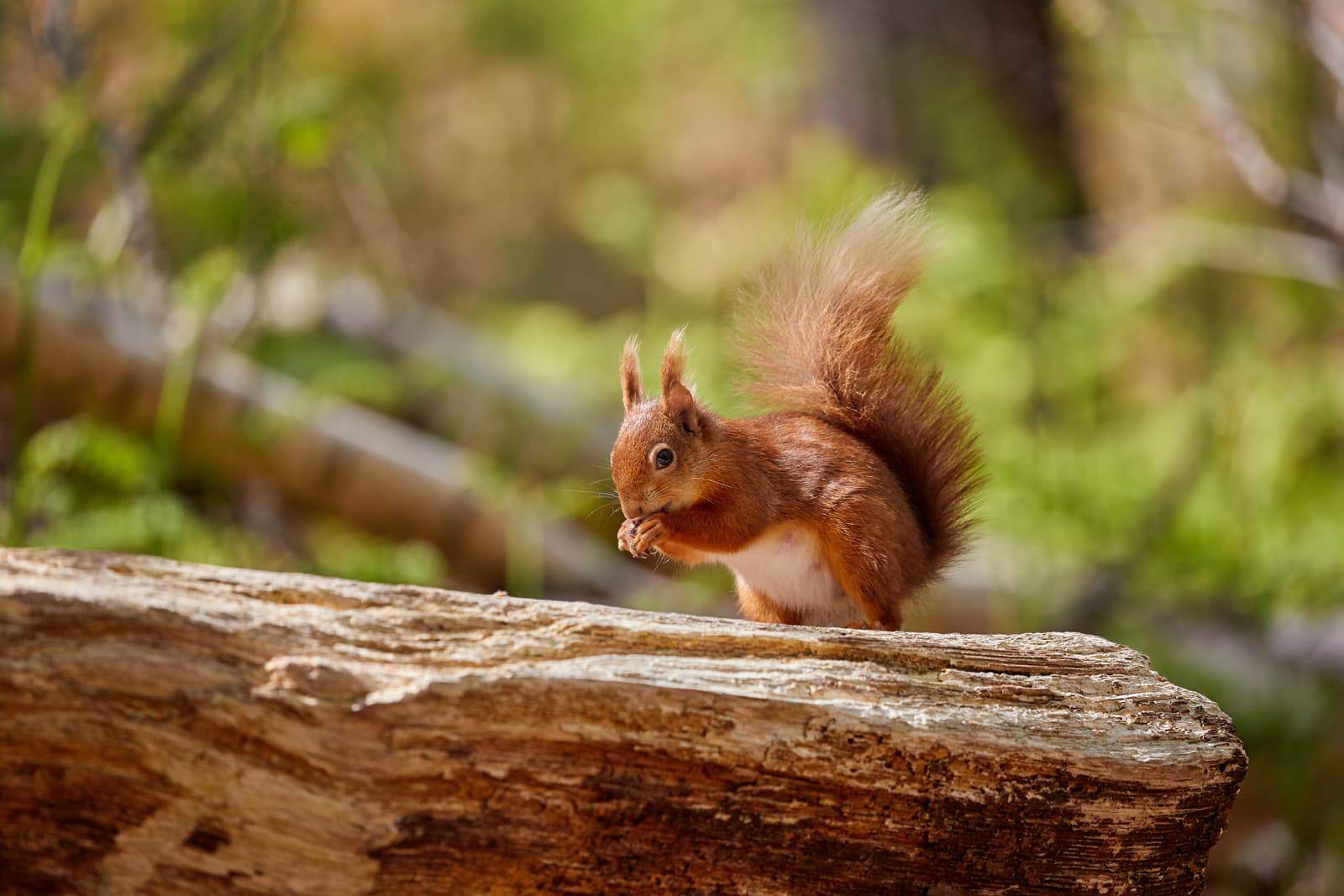 'It's marvellous to watch them in the autumn,' says Terry White, keen naturalist and a guided walks volunteer. 'Very often, they just pop up right in front of you and if you keep still, you can observe them hoarding their nuts amongst the leaves. It's easy to see how they forget where they've buried them!
'At this time of year, visitors come to Brownsea Island in the hope of being able to see these lovely little creatures. Brownsea is the perfect home for this small population with a wide mix of different habitats. The coniferous woodlands of Scots and Monterey pines provide a staple supply of food for the majority of the year but the deciduous woodland is where you want to be in the autumn. These woods supply the squirrels with a wide variety of nuts, providing them with important nutrients that they will need to survive the winter.'