Join Paul Steele aka 'Bald Hiker', star of BBC 2's 'Take A Hike', and his dog Malc, on a walk in Dorset!
Meet us at 10am, outside the Burnbake reception, on Saturday 1st April, for a social walk through the scenic Purbeck countryside and along the Jurassic Coast. Make new friends, see new places, and chat along to Paul who is making a 7-hour trip to Dorset for one weekend only!
Picturesque Purbeck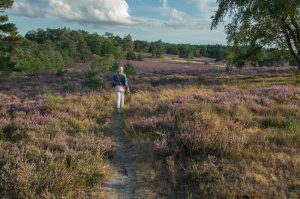 Starting from the Burnbake reception at 10am, the walk is free to join and open to anyone who'd like to explore a gentle 6-7 mile route, taking in the highlights of rural Purbeck.
Close to our campsite and magical forest lodges, you'll find the Jurassic coastline and Purbeck Heath, one of the most spectacular National Nature Reserves in the country. The route will take you through the Heath, where you might just spot some of its fascinating inhabitants – it's the only area in the UK where all six nature reptile species are found, along with rare birds such as the Dartford Warbler.
Dogs welcome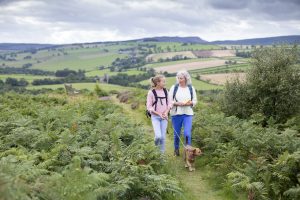 There are few things that dogs enjoy as much as a frolic in the great outdoors, so what better excuse than to bring your pooch pal along for a chance to socialise and sniff out the Great British countryside? The Bald Hiker's very own four-legged companion, Malc, will be leading the way!
Please note, through the National Nature Reserve, we do ask for dogs to remain on leads.
Make a weekend of it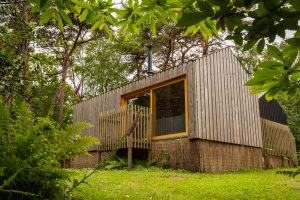 A walk through the countryside is a brilliant introduction to the delights of Dorset, but why not stay a little longer and make a weekend of it in Purbeck? If you're taking part in Paul's adventure, quote 'walk', via phone or email to enjoy 15% off a luxury lodge stay on the weekend of 1st April. Email or call our friendly team on 01929 480 570 to plan your stay.
Let's go!
Book your spot on the walk by visiting our event page.