Add a sprinkle of magic to your Burnbake adventure
A visit to our charming campsite or luxury forest lodges is something that our guests eagerly anticipate. Right on our doorstep, there are enough adventures to pack your days full of fun.
At Burnbake, we want to help you add an extra sprinkle of magic to your visit, with added experiences available here on site.
A meal to remember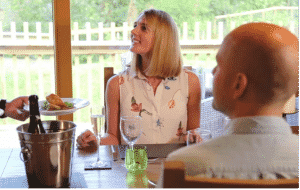 A stay in our forest lodges can be made even more luxurious with a meal cooked by our private chef and chocolatier Christian Orner. From the comfort of your lodge, Christian will serve up a delicious, bespoke three-course meal, and will even do the washing up afterwards.
First class welcome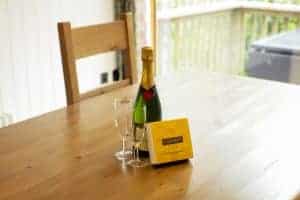 Arrive to your luxury lodge to find a welcome Celebration Pack waiting for you. A bottle of our favourite bubbly from local English Oak Vineyard and a pack of delectable Chococo chocolates will start your trip off in style.
The perfect memento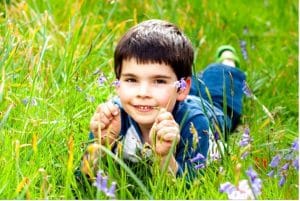 A visit to Burnbake means creating fond, lifelong memories. Let us help you capture the moment with a family photoshoot from professional local photographer Sarah at Dorset Days Photography. Sessions are relaxed and carefree, you simply have a lovely time enjoying Burnbake's beautiful surroundings whilst Sarah snaps away, capturing vibrant, light filled natural portraits. Awkward posing and forced smiles are definitely not allowed and you will go home with some wonderful mementos of your trip.
Chocolate heaven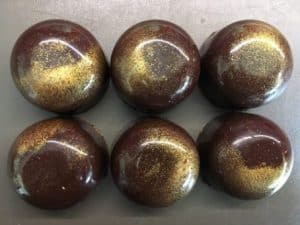 Our private chef and chocolatier Christian is passionate about all things chocolate! His private two hour chocolate demo can be as hands on as you like, as you help Christian to cook up tasty treats including indulgent chocolate truffles, delicious white chocolate ice cream and heavenly chocolate sponges. Don't worry, everything is up for tasting!
And relax
Arguably, a stay at Burnbake is therapy enough, but a blissful spa treatment in the comfort of your lodge or outdoors alongside your tent promises maximum relaxation. A dreamy range of treatments are available, from rejuvenating face and Thai foot massages to deep tissue and relaxation massages, to help you to go home with a smile on your face.
If you wish to add any of these magical experiences to your trip, please do send us an email here.