As the country has slowly opened back up once more, we have been eagerly anticipating welcoming families back to Burnbake. The campsite is beaming in the summer sunshine and filled with joy and laughter once again.
We want everyone who joins the adventure at Burnbake this summer to feel happy and confident that their safety is top of our priority list. So, sit back and relax, knowing that we have taken care of the worrying for you and put lots of safety measures in place, to let you enjoy your magical woodland escape.
Boundless space to relax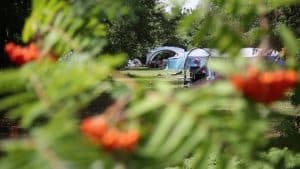 The enchanting Burnbake woodland and green fields are the perfect setting for a camping trip under the stars. Campers are asked to enjoy the open space and leave space between you and your neighbours.
Just one at a time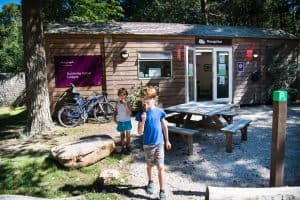 We are lucky to be nestled in the glorious Dorset countryside, with lots of fresh air and space to roam. There are only a handful of communal indoor spaces on our site – including the friendly Reception and the Burnbake Shop where you can stock up on necessities such as groceries, charcoal and (most importantly) ice cream. Both of these spaces are limited to one household at a time and face coverings are compulsory.
Clean as a whistle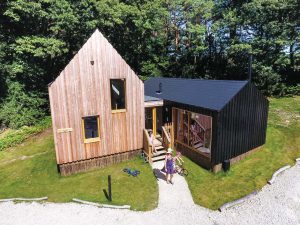 If you are staying in one of our Luxury Forest Lodges, you will be pleased to know that they have been double cleaned! Our brilliant team of external cleaners give the lodges a thorough scrub after each family has departed, and then our team of Burnbake cleaners come to give it a polish before each new family arrives too.
Splish splash with safety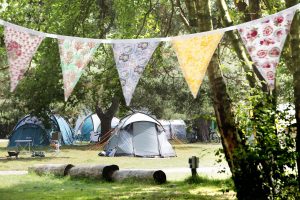 In the campsite's shower and toilet facilities, guests are asked to keep to social distancing guidelines and give each other space.
Time to relax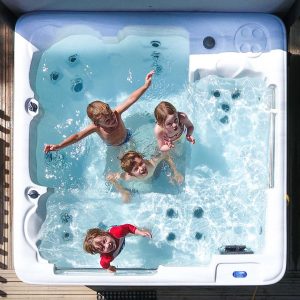 Our lodges' hot tubs are the ultimate place to unwind after a day of adventures. Every day, the hot tub team check the hot tubs and add sanitiser to ensure that you can relax in the bubbles knowing that your hot tub is safe.
These are just a handful of the COVID-safe procedures that we have put in place to keep our guests happy and healthy this summer. Click here to view our Camping Guidelines for more information about your stay.
We have some last-minute availability for camping this month, so head to our website to book your Great British getaway this summer.