Dorset's Most Perfect Pubs
No British staycation is complete without something delicious to eat and drink at a traditional pub. Whether you're looking to sample Dorset's rich history of brewing or searching for a bite to eat, we've put together a list of our favourite cosy pubs for you to relax in.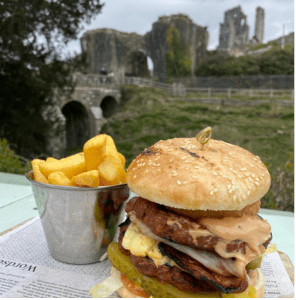 (photo credit: The Greyhound)
Starting close to home, the first of Dorset's finest pubs is just a stone's throw from Burnbake. In the shadow of Corfe Castle, The Greyhound offers a picturesque view of one of Dorset's best historic attractions and caters to a range of dietary requirements. True to its name, this quaint pub is dog friendly and its heated dining terrace means there's no compromise on cosiness. Why not pop in after visiting Corfe Castle and present your ticket to receive 10% off your bill?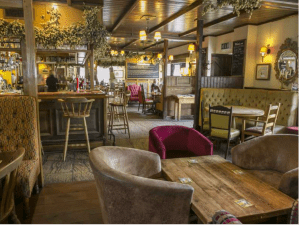 (photo credit: The Saxon Arms)
Venturing further afield? This comfy country pub is located near Dorchester and is perfectly positioned for a pit stop if visiting Dorchester's Teddy Bear Museum and Egyptian Museums on a rainy day, or the nearby village of Cerne Abbas, home to the infamous Cerne Giant chalk monument. If your furry friend also fancies refuelling, dogs are welcome indoors at the Saxon Arms, Stratton.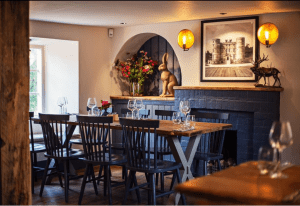 (photo credit: The Weld Arms)
Dorset is steeped in history and showcases several of Britain's most beautiful castles. East Lulworth is home to the Weld Arms, a stunning 17th century venue at the foot of the Lulworth Castle gates. Dogs are welcome in this cosy thatched inn, which boasts plenty of seasonal produce, grown on the Lulworth Estate and incorporated into a flexible menu featuring Asian-inspired dishes, classic British cuisine and kids' meals, plus gluten free and vegan options.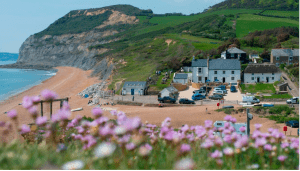 (photo credit: The Anchor Inn)
The Anchor Inn takes the crown as one of Dorset's most scenic pub locations. Overlooking Golden Cap, the highest point on the UK's South Coast, it is perfectly placed for walks around the nearby Golden Cap estate, owned by the National Trust. If the weather isn't so favourable, there are plenty of excuses to snuggle up alongside your pooch in this dog-friendly pub or cosy up on a romantic date with a loved one. Why not sample some of the local Dorset ales on tap in this brewery-owned pub, sitting beside its roaring log fire?
The Fleur de Lys Inn, Cranborne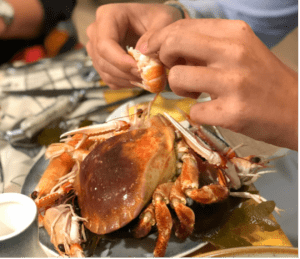 (photo credit: The Fleur de Lys Inn)
This 17th Century inn was once visited by Thomas Hardy and was used as a smuggler base in the 1800s. It now offers a more relaxed atmosphere yet retains its historic charisma. Like Burnbake, The Fleur de Lys sits in the Cranborne Chase Area of Outstanding Beauty and its French inspired menu offers a taste of Europe's fine dining, with all the charm of a classic, British country pub.
If you can't wait to sample the wonderful food, drink and atmosphere on offer at any of Dorset's charming pubs, book your autumn or winter staycation now at one of our luxury lodges.