Something for everyone in Dorset this summer
Dorset is a county always buzzing with activity. As well as our glorious countryside and stunning beaches, the county is home to some unique and exciting events and attractions for everyone in the family to enjoy.
So, no matter what your interests, there will be something for you in Dorset this month!
For music lovers: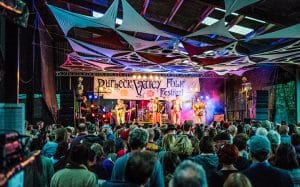 (Photo credit: Purbeck Valley Folk Festival)
Right on Burnbake's doorstep is the annual Purbeck Valley Folk Festival from 19-22 August, where you can enjoy an array of bands and musicians, take part in a fun workshop, the poetry slam or fancy dress and make something special in the arts and crafts area. Tuck into some food from the stalls around the festival too, with classic fish and chips, stone baked pizzas, paella and curry amongst the tasty options.
Lyme Regis Folk Festival also takes place on the last weekend of August, with a full programme of music, dancing and singing all around the historic town.
For film buffs: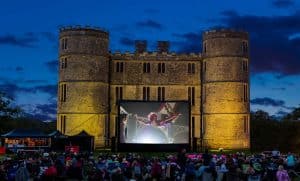 (Photo credit: Luna Cinema) 
Luna Cinema visits the stunning Lulworth Castle every year, with their outdoor cinema experience. Take a picnic, some camping chairs and cosy blankets and enjoy Bohemian Rhapsody, Star Wars or The Greatest Showman from 10-12 August, against the dramatic backdrop of the historic castle at twilight.
The Film and Food Festival will also be visiting Bournemouth this summer, so if you're on a Dorset getaway later this month, you can catch one of their great selection of new and classic films from 19-22 August, as well as sampling some tasty street food options!
For nature lovers: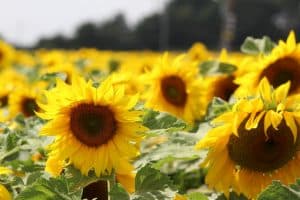 The Dorset Sunflower Trail is taking place at the historic Maiden Castle Farm this year. The Hoskin family who run the farm invite you to "Get up close and personal with our beautiful sunflowers, take a relaxing and meandering stroll through the winding trail, cut into 20 acres of sunflowers, planted in the shadow of Maiden Castle's pre-Roman Fortress". Take a picnic (and a camera!) with you and enjoy the stunning views.
For foodies: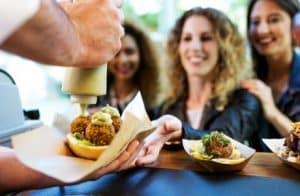 (Photo credit: Upton House Food and Drink Festival)
The Upton House Food and Drink Festival from 13-15 August is a great family day out, with stalls selling an array of artisan and local suppliers from Dorset and beyond. There is also a music stage and a demo stage with cocktail classes, local chefs and competitions.
For children: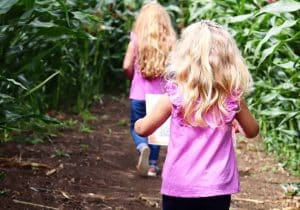 (Photo credit: The Toy Barn)
Who doesn't enjoy finding their way through a maze and feeling that sense of achievement at the other end? This summer, the Toy Barn in Sherborne have launched their Maize Maze, with a design inspired by castles and fairy tales. The Toy Barn invites you to "Explore the giant fairy tale-themed Maize Maze, play on the climbing frames, race on the go-karts and didicars, jump on the trampolines, grab a cup of coffee and a freshly made sandwich in our pop up café and spend some lovely family time together". Getting lost has never been so much fun!
 For historians:
;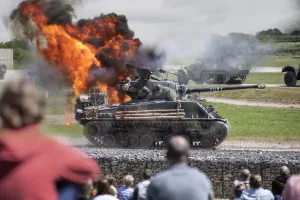 (Photo credit: Tank Museum)
During the summer holidays, the Tank Museum runs a special programme of events, including Tanks In Action displays every weekday, interactive children's activities and tracked vehicle rides. They have also just launched a brand-new World War II exhibition.
Book your August Dorset getaway with Burnbake this summer by clicking here.