What's on in Dorset this year?
Whilst you enjoy the magic of Burnbake's luxury lodges and enchanting campsite, we've rounded up some of the best events coming up in Dorset in 2022, so you can fill your staycation with excitement and joy.
January – Illuminate at the Blue Pool
Wareham's Blue Pool is dazzling on any day, with its azure waters and serene natural surroundings, but, throughout January this year, you'll be dazzled by over a kilometre of professionally staged illuminations throughout the grounds surrounding the pool, along with fire pits on the tea room terrace, which are sure to create a spectacular atmosphere. Dogs are also welcome on a lead at the Blue Pool, which is a bonus.
February – Cool Coast, Bournemouth
Looking for the perfect wintery activity for a rainy day? Embrace the chill and head inside Dorset's largest indoor ice rink in Bournemouth for hours of family fun, less than an hour away from Burnbake, and open until 22nd February 2022.
March – Brownsea Island reopens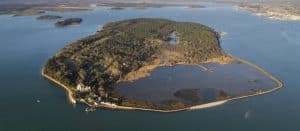 (Image credit: National Trust)
Find a true sense of adventure without the need to travel far by taking a trip to Brownsea Island, when it reopens from 19th March. Marvel at some of Dorset's most fascinating wildlife – from red squirrels to breath taking birds of prey. Everyone will love exploring this picturesque hideaway island, both kids and adults alike, located just off Poole Harbour.
April – Family fun at Durlston Country Park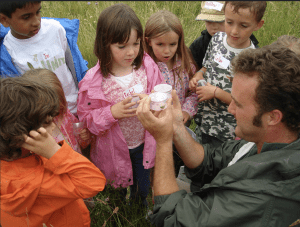 (Image credit: Durlston Country Park)
If you can't get enough of wildlife, a visit to Durlston is a must. Described as the 'gateway to the Jurassic Coast', this protected natural haven has plenty of family-friendly events on offer during April. Become a birdwatcher or test out your green-fingered capabilities in the Durlston Castle grounds and learn more about one of Dorset's lesser-known historical hotspots.
May – Christchurch Cheese and Chilli Festival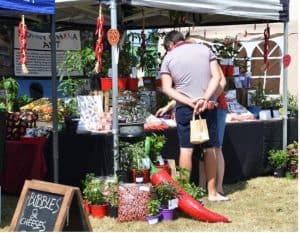 (Image credit: Christchurch Cheese and Chilli Festival)
Prepare your tastebuds for a treat, as the Christchurch Cheese and Chilli Festival returns to Dorset on 28th and 29th May. For both foodies and families, the festival offers a weekend jam packed with live music, crazy golf, circus skills workshops and, of course, plenty of local produce to sample.
June – Meet the cygnets at Abbotsbury Swannery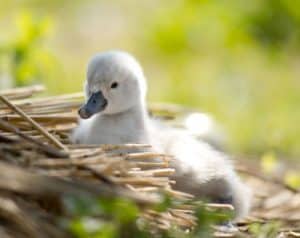 (Image credit: Abbotsbury Tourism)
There's no better time to meet some of Dorset's most adorable residents than this June, when Abbotsbury Swannery's characterful cygnets hatch and make their debut. Along with caring for the world's only managed colony of nesting mute swans, the Swannery also boasts a tearoom and play area, to keep the whole family entertained.
July – Weymouth Food Festival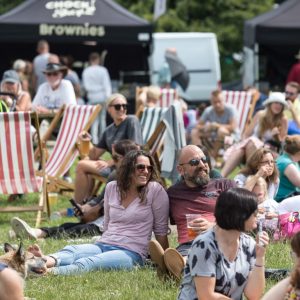 (Image credit: Weymouth Food Festival)
Why not make 2022 the year to discover Dorset's culinary delights? From 30th to 31st July, the Weymouth Food Festival returns to Lodmoor Country Park and brings with it live cooking demonstrations, live music, dog shows and a variety of handmade crafts for sale.
August – Lyme Regis Regatta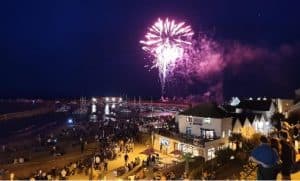 (Image credit: Love Lyme Regis)
Between the 6th and 13th August this year, head to Lyme Regis, one of Dorset's most stand-out coastal gems, for a week of exuberant events. The regatta kicks off with a stunning torchlight procession through the town, followed by a rubber duck race, which is sure to put a smile on faces of all ages, and finishes with a live parade of carnival colours and sounds by local residents.
September – Bournemouth Air Show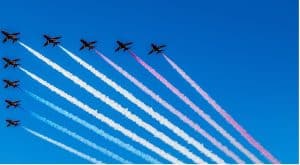 (Image credit: Bournemouth Air Show)
Keep your eyes on the sky, the sea and the air this September, as the UK's largest air show returns to Bournemouth. From breath taking displays by the RAF Red Arrows, to funfairs and marching bands, this year's air show is sure to be exhilarating and well worth a visit when staying at Burnbake.
October – Monkey World
Closing only on Christmas Day every year, Wareham's Monkey World is a sanctuary for over 250 rescued and rehabilitated primates and is the perfect family day out during your autumn stay at Burnbake. Proof that Dorset is home to more than just native British wildlife species!
November – Fireworks in Weymouth
Remember, remember the 5th of November, especially if you're venturing to Burnbake this winter. Dorset is home to a host of incredible firework displays every year. However, we would highly recommend a visit to Weymouth's seafront spectacular this Bonfire Night. The free event begins in the early evening, when Weymouth's bars and restaurants take over the town centre and families can bring their own traditional Guy Fawkes figure to enter the yearly Guy Fawkes competition.
December – Christmas at Charmouth
Not one for sleeping in on Christmas morning? If you're already looking to book a magical Christmas getaway at Burnbake in 2022, then a visit to Charmouth beach on Christmas Day is the perfect way to awaken your senses and join locals in a fun, fancy-dress themed swim!
Discover Dorset and book a memorable Burnbake getaway today!