We're taking in the gorgeous sounds of birdsong and happy holidaymakers – getaway season is officially underway! What's more, you'll save 20% on an escape to one of our luxury forest lodges this April, June or September, when you book this month. If you've not already booked your break, we've put together a snapshot of just some of Dorset's fantastic offerings this spring.
Stroll along Swanage pier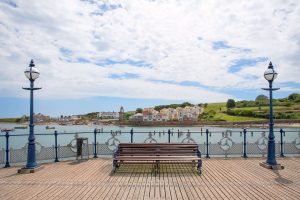 Saunter along Swanage's picturesque pier and soak up some of Dorset's most breath-taking coastal views. Originally constructed in the 1800s, the pier became a popular destination for Victorian-era tourists arriving to Swanage by steamer boat and was recently restored to its former glory. From bird watching to crab fishing, there are endless adventures that start with a stroll along Swanage pier.
Fancy taking a deeper dive into Dorset? Join Mike Potts for an introduction to SCUBA diving, launching from the pier. For a faster-paced view of Purbeck, an afternoon with Pierhead Watersports lets you get stuck into waterskiing, paddleboarding and more.
Taking a stroll? Be sure to bring some spare change – adults pay a small entry fee of £1.80 towards the pier's maintenance.
The swans of spring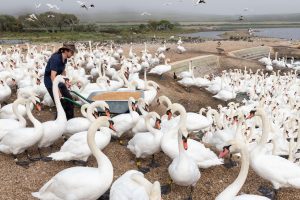 It's the time of new life in the Great British countryside and that's certainly true at Abbotsbury Swannery. Every year we eagerly await their arrival, and we're thrilled that Dorset's resident baby cygnets are due to hatch in just a few weeks!
A visit to Abbotsbury is an essential on any Burnbake staycation this spring or summer – it's the perfect opportunity to get up close to some of the country's most majestic wildlife, whilst contributing to its conservation and wellbeing.
The Big Lunch in Wareham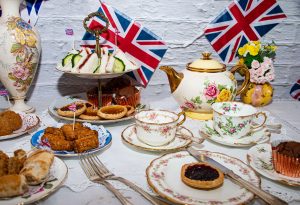 The King's Coronation is a wonderful opportunity to get outside and enjoy an old-fashioned picnic lunch with loved ones. Look no further than a party on your doorstep in Wareham, thanks to the Big Lunch. Join locals between 2.30pm and 4.30pm on Sunday 7th May for a street party like no other, with live music, delicious food and a vibrant atmosphere!
Chill(i) out in Christchurch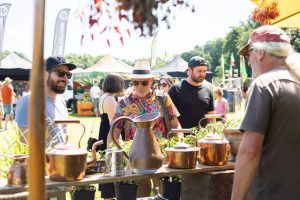 Dorset's food and drink are some of its hidden gems and if you're staying at our campsite or in our luxury forest lodges from 20th to 21st May, the Christchurch Cheese and Chilli Festival is worth a visit. Sample some mouth-watering cheese or, for the extra adventurous, join the chilli eating contest! Well-behaved dogs are welcome to this family-friendly event and your ears and tastebuds alike will be entertained, thanks to live music performances happening all weekend.
Eager to discover Dorset this spring and summer? Book before 30th April and enjoy 20% off your stay in one of our luxury forest lodges. Offer automatically applied on the website.
*excludes May bookings. Offer valid on new bookings made before 30th April 2023.