Any guest who has previously enjoyed a relaxing getaway in one of our luxury lodges will remember the complimentary Dorset breakfast hampers on arrival. Packed with local produce, it's one of those things that we hope makes your stay at Burnbake – and your visit to Dorset – a little more special. That said, we understand there are products in our hampers that may not suit your dietary requirements, and so, to help minimise food waste across the site, you will now have the choice of a meat or vegetarian option going forward – or to choose to not have one at all.
The choice is yours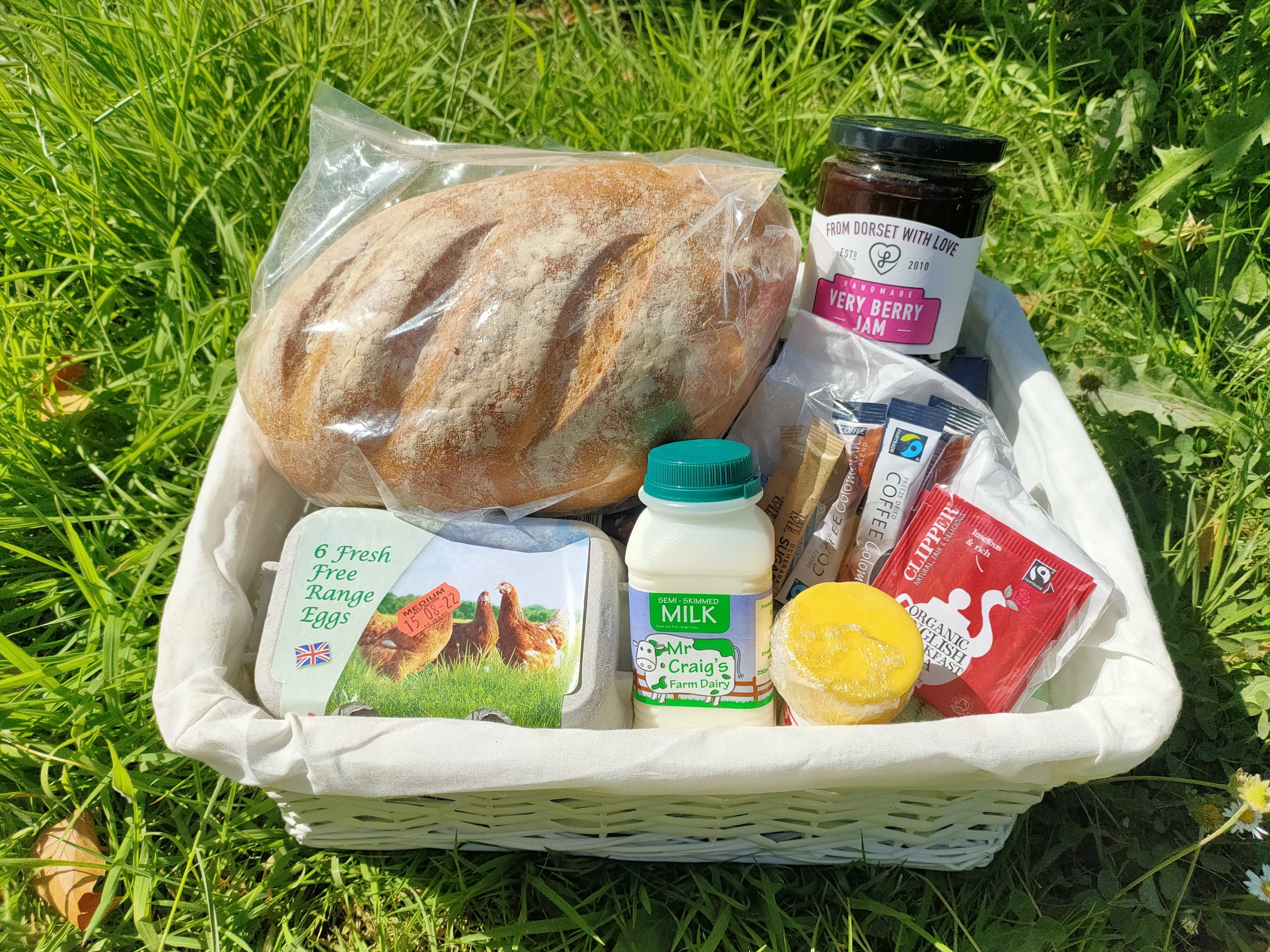 Our traditional breakfast bundles are brimming with all the goodies you need to whip up a hearty meal for the whole family including freshly baked bread, locally sourced bacon, free-range eggs and Mr Craig's Farm Dairy milk.
When choosing the veggie hamper, you will enjoy all of the above with a simple swap of the bacon for a selection of fruity jams produced locally in Bridport.
Any existing bookings between now and 31st December 2022, will continue to receive one of our traditional breakfast hampers. If you're staying with us this autumn and would prefer our vegetarian option, please email us at info@burnbake.com and we'll update your booking for you.
For lodge bookings from 1st January 2023 and beyond, in our bid to minimise waste whilst making your Dorset getaway personal to you, guests will now need to add a breakfast hamper to their booking, choosing between the meat or vegetarian option. Please note, if an option is not selected by emailing us after booking, we will assume you've opted out of having a hamper at all – and we don't want to be responsible for grumbling tummies at breakfast!
Thank you for your help in minimising food waste here at Burnbake – it's all part of our wider pledge to the planet.