Dorset on the small and silver screen
The town and countryside areas surrounding Burnbake are renowned for their beautiful scenery, so it's no surprise that directors and actors from all around the globe flock to Dorset, to use it as the backdrop for so many popular and less well-known films and series. We've rounded up some of our favourites that we hope will reel you in.
Lyme Regis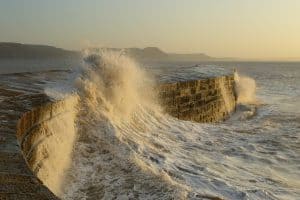 We're starting around an hour from Burnbake, at the picturesque seaside town of Lyme Regis, which rose to fame in the 1800s thanks to the geological excavations of the intrepid Mary Anning. In more recent times, Hollywood icons Kate Winslet and Saoirse Ronan paid tribute to Lyme's famous fossil hunter in Ammonite (2017) and this scenic seaside location became a movie set. Whilst staying at Burnbake, pop to Lyme's famous Cobb and high street to walk in their footsteps.
Lyme Regis is certainly no stranger to period fiction, thanks to its historic architecture. Notably, in 1980, its 13th-century sea defence and its abandoned train station were transformed into the backdrop of a love affair between Meryl Streep and Jeremy Irons' characters in The French Lieutenant's Woman (1981).
In 2021, some of the biggest silver screen stars of recent times were accompanied by hordes of vintage cars and eccentric costumes on the Cobb, when Timothée Chalamet, Matt Lucas and colleagues spent October 2021 filming a new interpretation of Roald Dahl's classic children's book, Willy Wonka. We eagerly await its delicious release in 2023.
Weymouth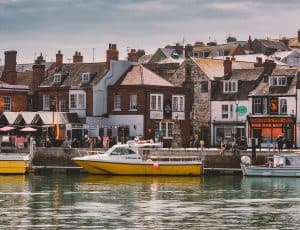 If you can't get enough of Hollywood heart-throbs, you'll love to learn that Weymouth, a lively, coastal town in Dorset, played host to Harry Styles and Tom Hardy when the film crew of Dunkirk (2017) used its harbour to recreate the story of the Allied military evacuations of the Second World War. Whether or not you've seen Weymouth on the big screen, this well-known location is a must-visit for holidaymakers wanting a nostalgic seaside experience, filled with ice cream, fish and chips, and arcade laughter.
Winspit Quarry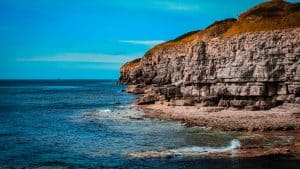 Dorset's rugged, coastal landscapes certainly lend themselves to being the backdrop for action-packed blockbusters and Winspit is no exception. This quarry could be described as a stone's throw from Burnbake and its rocky features were the perfect sci-fi setting for pop culture classics such as BBC's Doctor Who and even the latest Disney+ Star Wars series Andor – in more recent times. Take a trip to wonderful Winspit on your next Burnbake adventure and admire its eerie, abandoned quarry architecture. Just watch out for Daleks and Stormtroopers!
Dorchester Prison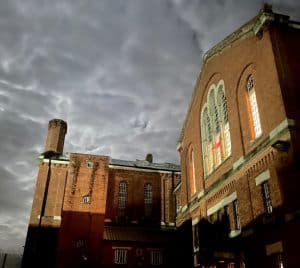 (Photo credit: Dorchester Prison)
Our final stop on our film fanatic tour of Dorset is a little more inland, at Dorchester Prison. This fine example of Victorian architecture was in use until 2013 and has since become a film set for the latest Netflix film, Enola Holmes 2. The films follow the story of Sherlock Holmes' detective daughter, and we'd recommend watching to fans of period fiction with a touch of mystery. If you consider yourself a super sleuth, when not explore Dorchester Prison for yourself, on a guided tour, during your next visit to Burnbake?
Cosying up in front of a fabulous film or series is wonderful, but nothing beats the magic of Dorset in real life. If any of the breath-taking locations featured have caught your eye, book your Burnbake getaway now and make plans to walk in the footsteps of the stars, across Dorset!