Dorset is a haven of beautiful flora, fauna, and fresh produce, and we are incredibly lucky to be located so close to it all. A stroll through nature or relaxing bite to eat are a must-try whilst staying at our magical woodland campsite, so we've hand-picked some of our favourite local locations, where you can make the most of Dorset's treasures on your next camping adventure.
Abbey Farm Flowers, Abbotsbury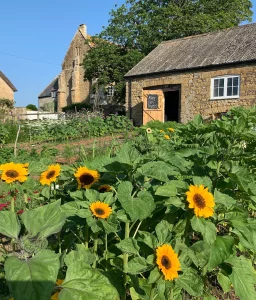 (photo credit: abbeyfarmflowers.co.uk)
Nestled in the quaint surroundings of the Abbey Barns in Abbotsbury, Abbey Farm is an idyllic retreat, where founders Amy and Emma use no-dig methods that allow stunning flowers to flourish, whilst also preserving the soil and medieval architecture of this heavenly corner of Dorset.
Take your pick from dainty tulips and dahlias to majestic sunflowers and more, put together your own beautiful bouquet, then enjoy well-earned rest and some delicious, locally made ice cream.
Lenctenbury Farm, Corfe Castle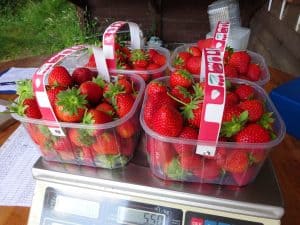 (photo credit: purbeckfood.co.uk)
For budding foragers, Lectenbury Farm, close to Corfe Castle, is a wonderful place to start. Owned by the third generation of a family of knowledgeable farmers passionate about high quality, fresh fruit and vegetables. Why not pop down and fill up a basket with your very own hand-picked, juicy blueberries, strawberries and raspberries?
Enjoy your pickings as a delicious snack or as a topping on some tasty campfire pancakes, and the sense of satisfaction gained from picking your own is sure to leave a sweet taste in your mouth.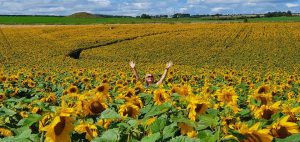 (photo credit: maidencastlefarm.co.uk)
Make the most of Dorset's fascinating history, surrounded by the vibrant yellow blooms at Maiden Castle Farm, where you'll be able to meander through its Sunflower Superhighway.
Sunflowers reach their peak in August, making a trip to Maiden Castle Farm the perfect summer holiday day out for the family.
What's more, you'll be helping a good cause, as half of the profits from the 2021 and 2022 Sunflower Trails will benefit Dorchester Hospital's Kingfisher Ward and Cherkasy Hospital, Ukraine.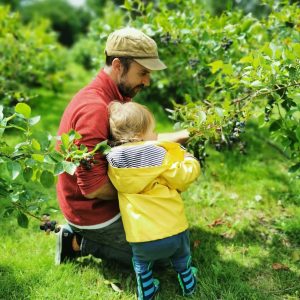 (photo credit: trehaneblueberrypyo.co.uk)
If you've got something of a sweet tooth, be sure to pop down to Trehane, near Christchurch, where you'll be able to pick and savour fresh blueberries on the UK's oldest blueberry plantation.
Just like us, brothers Josh and Dan have a passion for the welfare of the local countryside, which is why their farm has obtained Soil Association Organic status. The sandy soil of the Dorset countryside makes perfect growing conditions for delicious blueberries, which are high in antioxidants and vitamin C.
If you're eager to show off your green fingers and enjoy a taste of Dorset's fresh produce, book your summer staycation with us now!