Whether you're a returning guest or newcomer, our greatest wish is always for our welcoming campsite to feel like a true home from home – for all the family. We know that 'family' goes beyond just parents, little ones and human relatives, which is why we welcome beloved pooches, at no extra cost, to our woodland getaway. We've rounded up a few reasons why a stay at Burnbake might just get your faithful friend's tail wagging.
Our bona-fido credentials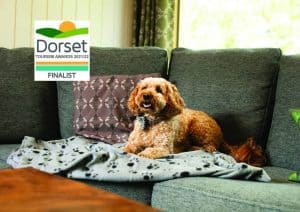 We are no strangers to four-legged friends at our campsite, starting with our very own Ted, who is part of the family. Not only do we have personal experience in making canine companions feel at home, we're immensely proud to be recognised by the 2022 Dorset Tourism Awards, receiving Silver in the Dog Friendly Business of the Year category, for our commitment to making pets feel welcomed in our lodges – a sentiment which extends to our campsite too.
Heaps of fun for your pet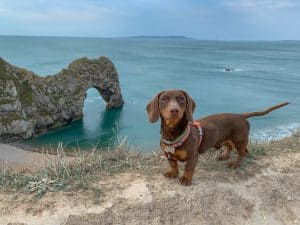 Not only are there endless hours of fun to be had by you and your pet, roaming our gorgeous camping grounds, the surrounding Rempstone Estate, and the wider Dorset region is also a treasure trove of discovery.
Take a walk around Wareham's Blue Pool, where you and your dog can enjoy the dazzling, turquoise waters, or make a trip to the picturesque Thorncombe Woods, and frolic through its fragrant sea of bluebells. Why not stop for a bite to eat and something delicious to drink in one of Dorset's many dog-friendly pubs and relax with your pooch?
Go fetch a treat for your pet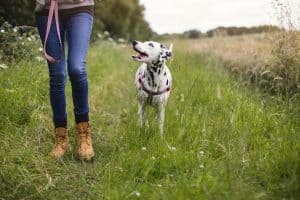 Our handy, on-site shop is packed full of goodies for humans and pups alike. From practical essentials like biodegradable doggie waste bags, to canine snacks and cosy picnic mats made from recycled plastic, we've got a range of delights that help you care for your pet and the planet, making your stay with us extra special.
If you're getting puppy dog eyes over the thought of a weekend away at our glorious camp site, book your adventure now, bring your four-legged friend along for free, and forget the stress of the kennels.